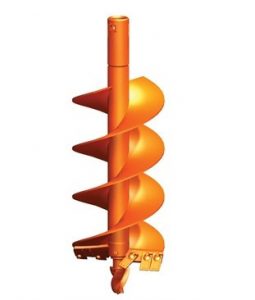 Tips to Checking Your Mcmillen Auger Teeth for Wear and Abrasion Resistance
If you are drilling using Mcmillen, machine, then the most critical things that you need to check is its wear parts. You may have the best Mcmillen auger, but if you have poor quality teeth, then expect nothing from the machine. That is why the condition of the wear parts is crucial. The wear and abrasion resistance are some of the key things that you need to check out for.  
However, it is difficult to determine the level of wear and abrasion resistance in a machine by just looking at it. However, there are ways that you can tell how good the cutters are by looking for a few things. Here are tips on how to check if the Mcmillen auger teeth have the required wear and abrasion features:
Quality of Material
The first thing that you need to look at is the quality of the materials used for the constructing the teeth. There are many types of materials in the market, but for the auger teeth, you need to get top quality. Tungsten carbide is the most recommended, but Mcmillen uses various types of this material for its auger teeth. If you are doing the typical drilling such as poling, then the common tungsten carbide will do. But if you are doing foundation, then you need the highest grade of tungsten carbide. Chromium tungsten carbide is just one of them.
Hardfacing
Hardfacing is a Mcmillen auger teeth manufacturing technique that improves the wear and abrasion resistance of tools. The technique is all about adding a coating of a harder metal on the tools. It improves the hardness and strength of auger teeth for higher wear and abrasion resistance. However, it is important to check the metal that have been used for hard facing. Highest grade of tungsten carbide is common metal for hardfacing.
Heat Treatment
Heat treatment is another technique that improves auger teeth hardness and strength. You need to check for it as well. If you buy auger teeth passed through the heat treatment process, then the problem with wear and abrasion will be reduced permanently. Heat treatment is a process by which the machine tools are heated in high temperatures to improve their hardness. That is how McMillen auger teeth are enhanced for wear and abrasion resistance.
These are three major ways that you can check for high wear and abrasion features in Mcmillen auger teeth. Check any of them while buying these cutter tools.