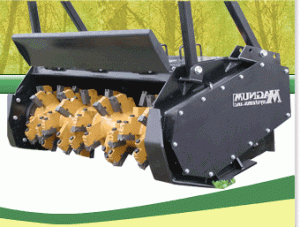 Features Making Bradco Mulcher Teeth Popular
When it comes to mulcher wear parts and machines manufacturing, then Bradco is among the giant brands that have made a strong foothold in the market. Over the years, the company has remained a dominant brand in the market, especially in wear parts supply. Their wear parts and more the Bradco mulcher teeth are popular even with other brands that are compatible. But what is the secret the kept the company's products popular? Well, this is what we will be looking at in this post.
There are many factors that have made Bradco mulcher teeth popular in the market. First, it is important to note that the company has been in business for many years. That is how they have been able to get the most out of the machine. Here are some of the key factors that make the Bradco stand out:
Vast Collection of Teeth
One of the biggest advantage that Bradco has over most of the mulcher teeth manufacturers is their extensive collection. If you look at their catalogue, you will be impressed by the vast collection of mulching tools that they are offering. They have teeth for almost all the machines that you can find in the market. That is they have mulcher teeth/blades for all the size of the machine that in the market. If you need cutter tools for a small mulcher, you can get all the sizes that you need from them. It is this vast collection and knowing that you can't miss what you are looking for that makes them popular.
Quality
Another thing that makes Bradco mulcher teeth popular is their quality. As one of the biggest and oldest factories, Bradco has also invested heavily in machinery to ensure that the manufacturing process produces only the best. In addition, they have put in place robust quality control measures. Bradco also uses the top-quality raw materials for their teeth. All the mulcher teeth are tipped with tungsten carbide as the raw material.
Careful Surface Treatment
The other feature that makes Bradco mulcher teeth popular is their surface treatment. In fact, you will be impressed by the fact that the company has invested in the technologies to treat their surfaces. To enhance their teeth performance, they have strength and hardening process. You can buy hardfaced or heat treated mulcher teeth from them. These are the type of teeth that can deliver excellent surfaces even in the most demanding conditions. These are just some of the reasons why Bradco mulcher tools are popular in the market.