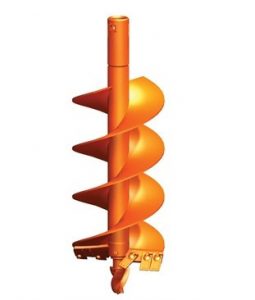 Benefits of Cold Forged Auger Teeth
When it comes to drilling tools and more so auger teeth, there are various features that buyers look for.  Among the many things that are critical while buying is the hardness of tools. Due to the conditions they are used in, auger teeth should have a maximum hardness to deliver in rocky and harsh conditions. There are numerous ways that you can teeth hardness can be achieved, but cold forging is one of the best ways.
Many companies are using cold forging technique to harden the products. But what are the key benefits of investing in cold forged auger teeth? Well, there are some reasons why you need to these kinds of tools. Here are the key benefits of forged auger teeth:
High productivity
One of the biggest advantages that you will enjoy investing in forged teeth is high productivity. That is because these teeth are designed with incredible features that make them stand out. First, forged teeth offer high cutting performance which improves the productivity of the machine. The fact that auger attachment is able to cut faster means that the amount of work done unit time is extremely high. These teeth also do not wear down quickly thus giving the time to enjoy high productivity for long. Therefore, expect to get high output per unit time after investing in these teeth.
Controlled Wear
One of the biggest challenges that come with the standard teeth is lack proper dimension control. In fact, you will find out that these teeth wear down terribly thus making it difficult to work with them. Once the wear down starts, it happens very quickly that within a short time, you will find it difficult to work with. For the cold forged teeth, the wear down of the tools is controlled. Therefore, you are like to enjoy the teeth for wrong even if you are working in tough conditions. That simply means the cost of maintaining the wear parts will be reduced significantly.
High Flexibility in Application
Another benefit of cold forged auger teeth is their flexibility in their application. You will be impressed by the fact that you can use them for a vast range of digging. They can be used to drill extremely tough conditions such as rocky surfaces. They can also be used for soft and loose soils and still deliver great results. In fact, you can use one set of teeth for all your drilling needs. That is how versatile cold forged auger teeth are.