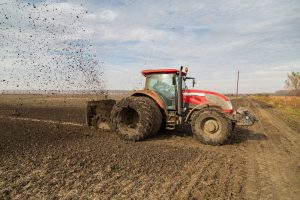 Tips for Extending your Ditch Witch Trencher Teeth Lifespan
Ditch Witch is one of the leading manufacturers and suppliers of trenching machines. The company has made a strong foothold in the market as one of the best manufacturers of high-quality trenchers. But that does not mean that their machines are any different from others. They are also prone to wear and abrasion. However, the most affected parts are the trencher teeth.
But there are ways that you can reduce extent wear to extend the lifespan of Ditch Witch trencher teeth. Most of these tips are just meant to help you improve the way you work with the machine. With these lifespan extending tips, you will be able to get the most out of your Ditch Witch trencher teeth.
Quality Trencher Teeth
Quality matters a lot when it comes to Ditch Witch trencher teeth lifespan. The problem starts when it comes to the replacement of the trencher teeth.  You need to check the quality of the teeth that you install in your machine. If you are buying replacement parts for the first time, the best way to go about it is buying from the original manufacturer or a reputable aftermarket manufacturer. Check the quality of the material used for the construction of the teeth. For the best quality materials, go for carbide tipped teeth as well as forged steel for the body. These are materials that are known for their incredible lifespan.
Regular Maintenance
Just like any other machine, regular maintenance is crucial when it comes to trenching machine. Due to the exposure to very harsh conditions, these teeth are prone to wear and tear. If they are not protected from wear and abrasion, then their lifespan will be reduced significantly. That's why you need to keep them properly maintained. Check the sharpness of teeth tip and ensure that it is maintained. It is also recommended that you invest in the kind of teeth that is less affected by wear and abrasion to ensure a longer lifespan of the machine.
Proper Application
One of the biggest causes of a decreased lifespan of Ditch Witch trencher teeth is a wrong application. Each type of trencher teeth from the Ditch Witch Company is designed for a specific application depending on the quality and strength of the tool. Therefore, make sure that you are using the teeth for the application they are designed for. If the Ditch Witch trencher teeth cannot dig rocky soil, do not use it on such conditions.