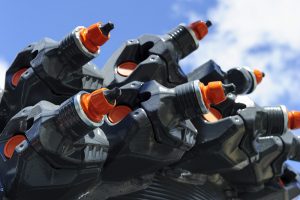 Coal mining is one of the most demanding forms of drilling. That is due to the due the hard and rocky soil that you have to drill through to mine coal. Therefore, the kind of cutter tools that you need to for this job must be of the highest quality. If you are to buy coal mining drill bits, then there are key things that you need to consider. There are key features that make perfect drilling bits for coal mining. Here are just a few of them:
Quality of Materials Used
Even before you look for any other feature, it is important to start with the quality of the coal mining drill bits from the onset. The best way to assess the quality of drilling bits is by checking the material used for their construction. There a number of materials used for the drilling cutter tools construction but carbide and steel are the best options. Alloy steel is excellent for the body while tungsten carbide should make the tip. Tungsten carbide is one of the hardest metals in the industry, and that is why it recommended for the drilling tip.
Check The Quality of Joint
This is one of the features that most buyers forget but a very crucial one. As mentioned, coal mining drill bits have two parts- the carbide tip and steel body. The joining of the two metals requires a very string joint that can withstand demanding coal mining conditions. There are many technologies that are being used today, but brazing carbide is the best in the market. The technology produces one of the strongest joint for coal mining drill bits and other cutter tools used for demanding conditions.
Versatility
When it comes to coal mining, there are different types of rocky soils. Each of them could require different types of cutter tools to handle. However, you can make things easier by investing in coal mining drill bits that can be used on a vast range of drilling. That is what versatility of drilling bits is all about.
Extended Lifespan
Last but not least is the expected lifespan of the machine. You don't want to invest in the kind of teeth that will last just a short period. Check the lifespan that the manufacturer has provided for the bits. Get the longest lifespan as they are likely to be of the best quality. That is how you get value for money.