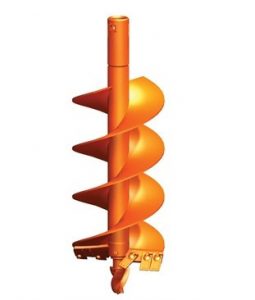 Buying Weld-On Carbide Teeth? Look Out for These Features
For those looking for teeth that can deliver in the most demanding conditions, weld-on carbide teeth are definitely one of the best options. These are special teeth that are designed to deliver incredibly high performance in the most demanding condition. However, you need to be very cautious when it comes to buying weld on carbide teeth. Not every set in the market can help you get the most out of the machine.
There are several key features that make the good weld on carbide teeth. These are features that enable your machine to deliver high possible performance and productivity. This is what you should look out for:
The Teeth Tip
The quality of the weld on carbide teeth shank or tip is one of the crucial things that you need to consider. The essential thing that you need to consider is the material used for its construction. If the shank is not made form the highest grade material, then don't expect the weld on carbide teeth to be of any value. Tungsten carbide is the material for teeth tip as it offers high cutting performance, which improves the productivity of the machine.
The material that can cut hard surfaces such as concrete surfaces, rocky conditions, and compact soil amongst others without dulling or breaking. Tungsten carbide can also withstand highly abrasive and wear conditions more than most of the available alternatives. So check the kind of material used for weld-on carbide teeth tip.
Steel Body
The tip will only work well if it has a powerful body holding it. That is why the quality of the steel used for the body is a crucial factor to consider. There are several types of steel material, but alloy steel is the most widely used in by the manufacturers. Unlike, most of the steel materials, alloy steel offers incredible properties that makes it the most recommended by manufacturers. The material offers incredibly high resistant to abrasion. That makes it perfect for demanding conditions such as drilling and others. Therefore, make it one of the key features to look out for.
Quality Brazing Technology
Having a tungsten carbide tip and alloy steel body is not enough to prove perfect weld on carbide teeth. You need to check the kind of jointly used to join the two. The joint must be tough enough to withstand tough conditions the machine is exposed to.  Advanced brazing technology is the best option as it provides incredible features such as high strength.