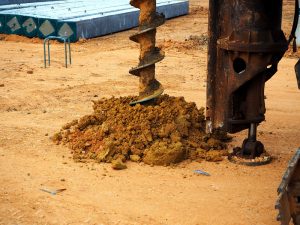 How to Become Self-Taught Auger Technician
Nothing works better in the drilling industry than being an operator as well as a technician. There are numerous benefits that come with it. It is without a doubt that paying for a technician to handle your machine maintenance can be extremely expensive. In fact, most of the people have poorly maintained machines because they are unable to pay the technician. In other instances, they cannot get the technician to fix auger bit replacement teeth on time.
That is why being auger drilling machine technician has numerous benefits to the operator. However, you don't have to attend a course to be one. All you need is to understand how the machine works and you will be good to go. Here are some of the tips and tricks on how to become a self-taught mechanic/technician.
The decision to Be One
Being a self-taught drilling machine technician is not a simple task. You need to get committed to the causes since it can be a little bit tough. That is why it is important to make a decision you want to be one. Look at the reasons why you need to be one and if it would be the best alternative. Does it make it cheaper, in the long run, to invest your time and reason for learning these skills? These are some of the questions that you need to ask yourself. Once you are convinced that you really need to be a technician, then you are good to go.
Buy Tools
Being a drilling machine or auger technician means that you are going fully technical. The first thing that you need to do is getting all the tools that are necessary for the fixing of the machines. In some cases, the manufacture of the machine provides tools, but they may not be enough or specialized to do the specialized task. Therefore, you must get a complete toolbox. Carry out some research and find out all the necessary tools that are needed. You can as well get the toolbox from the original manufacturer.
Get the Technical Manual
The best place where you can get all the information that you need is the technical manual. This manual is provided by the manufacturer whole supplying the machine. These manual includes detailed information on the technical aspect of the machine and how it works. With such information, you will be able to fix most of the problems with a lot of ease. Learn and apply the knowledge. With time, you will be as good as the rest of the technicians. You can as well make money from other operators.